By Leon d'Ancona B.T.L, M.T.L., RRESI, CEO
Four pieces of information guaranteed to set you apart from the competition
Real Estate is arguably the most populated profession around. In many large cities, you will find over 20,000 real estate professionals competing for business.
Fortunately, no other industry presents its members with so much information. Need precise information on the best areas to work in? What types of homes are selling? What price ranges were best sellers last month? What were the highest turnover streets? All this information and more can be easily obtained, albeit generally not open for the public.
Yet fewer than one percent of realtors bother getting accurate statistical information. That is because consumers tend to be much more informed due to the currency of the internet.
Professionals who strive to be informed, need to realize that reading a newspaper is not good enough. Clients read as well. When all is said and done, buyers and sellers look for the individuals who impress them with professional knowledge. Here are four ways you will be the most informed: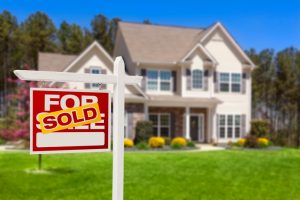 Days on Market
It is the consumer's perception of how urgent or slow home buying is. This is influenced mostly by the consumer's news gathered. What buyers or sellers do not realize is that once it already hits the papers a new reality has already happened.
Your knowledge as a real estate professional, coupled with exact market statistics, is what instills confidence about your ability, and why clients need YOU.
Realize also that in a large city "one size does not fit all".  There are areas and zip codes that are HOT and there are neighborhoods that are NOT.  Great R.E. salespeople have that kind of information at their fingertips, and they are the ones making big money.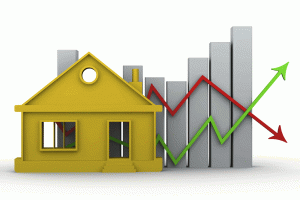 Sold to ask ratio
Have the last 12-months of sold to ask ratios ready. Sellers should be shown what market conditions allow them to expect. Buyers need to be in tune with the fact that offering way less than what is asked for, will not further their cause.
In today's difficult housing market 93% of a reasonable last asking price is not uncommon. Prepare your seller for what lies ahead. Use this measure of the seller's confidence in the market.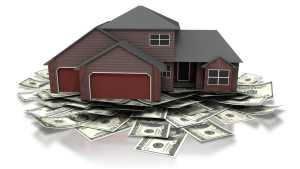 Homes sold at 100% or more of the last asking price.
I have long been a proponent of the measure of: What percent of homes sold at 100% or more of the last asking price. That figure varies from as high as 60% to as low as 3%. It is a logical reflection of market conditions for real estate agents to analyze.
This tells the vendor that any offer he is likely to receive will need tough and very persuasive negotiation. It tells buyers that the first offer is not likely going to be accepted. Long before the word "commission" is mentioned, your clients should have understood that there is a lot more to buying and selling a home than they thought.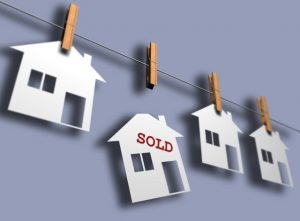 Units sold
The most obvious, yet infrequently used by professionals, is measure of units sold. Saying that in an entire metropolitan area sales were up or down does not indicate a high status of knowledge. Your prospective client already knows that. Being prepared with a graph about the clients' own narrow district makes a lot more sense.
If a picture is worth a thousand words, then the graph that follows certainly shows the need for the seller, in this case, to be flexible in his pricing aspirations.
Even the most stubborn sellers will understand that times have changed in real estate. And while they may have been reading great things about the city, it is their neighborhood that the purchaser will evaluate in their offer.
Your approach to clients should be permeated with honesty and integrity, backed by irrefutable current statistics. You might lose a client here and there, but clients do not automatically provide income. When a client is unrealistic, you should graciously say "Mr. & Mrs. Smith, I understand you want $350,000 for your home, and believe me I wish you well. But may I ask you for a favor? If your home does not sell with the other agent, please call me again, and I will do my best to get you the best price this market will allow."
In conclusion, here is a statistic that will work for you based on my experience of more than two decades of coaching agents, team leaders, owners, and brokers in the use of real estate statistics. Those who adopted the premise of informing the consumer with advanced information about their upcoming decision have consistently outperformed their peers. More than 85% of this elite crowd moved up to an earning plateau of being in the top 9% of income earners.
Using statistics, especially when provided by a third party, allows you to take the approach that you are a "victim of the market", as much as your client is. You no more control what the housing market is doing than you control the stock market.
There are lots of homes selling, what are you waiting for? Rise above the rest in a competitive real estate market.
All articles presented on this site and statistics provided by REality™ are copyrighted www.realestatestatistics.com.
For more information or to enquire about using the articles and data presented, contact leon@realestatestatistics.com
Leon d'Ancona is North America's foremost authority on real estate statistics. He is a noted speaker, and his ability to amuse audiences with his real estate statistics is legendary.
Author of The Official Guide to Home Price Changes, and many other publications. Leon is the guiding force of REality® Software, an easy to use amazing software updated every month.
He is easy to reach and is always available for clarity in what is going on in any real estate market. 877-785-4321