REality software® provides agents with superb information that others don't have.
We begin with the best areas to work in. Then go to highest turnover areas with street level pinpoint, pricing accuracy, and virtual CMAs.
With dazzling personalized graphs, made just in minutes, staff are the most informed that clients meet.
We bring agents to their next income level.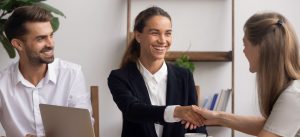 By Leon d'Ancona B.T.L., M.T.L., RRESI, CEO If you're still looking for staff that can "fog up a mirror and has a credit card" (and
Read More »