The real estate industry is arguably the most overpopulated profession in North America, which means there are too many agents chasing sales. However, 51.7% of agents do 4 or less transactions a year, and 54.7% close $1 million or less*. 
*May 12, 2020 random search on 751,588 active agents.
REality Softwares will help stack those odds in your favour.
With REality Softwares, get all the information you need to set you apart from the hordes of competitors, so you get more listings.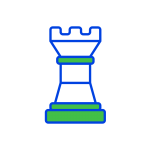 Craft your Strategy
See all activity in your jurisdiction, and apply powerful filters to find the best areas to work via insight about the highest turnover streets; see how you rank within seconds, average home values in your neighbourhood, do more accurate CMAs instantly, and much more.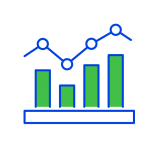 Easy-to-Use Customizable Graphs
The ability to generate over a billion Easy-to-Use Customizable Graphs is not only loved by homeowners but also elevates you to the most informed agent they'll meet, and make sure you get the business.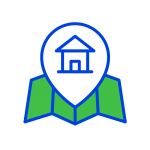 Street View Remote Visualization
What do homes look like in the neighbourhood of your choice? Does your client like the street? Our integrated Street View Remote visualization feature saves time by allowing you to take a virtual tour to quickly assess the suitability of a dwelling based on your client's criteria.