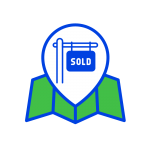 Map Every Home Sold
By colour coding locations, then automatically matching units sold to the office that sold it.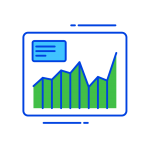 User Friendly Graphical Displays
Generate instant results that can intuitively guide you to either align or consolidate offices.
Complete Reports
On individual offices' performances, clear breakdown of your market share, and a thorough overview of the competitive landscape help multi-office owners understand and respond more efficiently.